Office Removals Melbourne Working Overtime For You
Move office without too much downtime

Relocating to a new office is a major production. It disrupts business and can throw your entire operations into disarray. Failure to choose a professional moving company could result in losses for your business and inconvenience your customers.
Moving Forward Removals are office removalists Melbourne who address this issue. We are experts at moving your office furniture and equipment quickly, securely, and affordably. With us, office relocation Melbourne need not be one big headache anymore.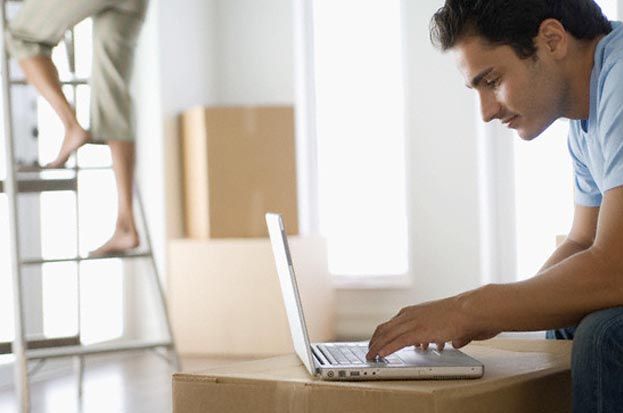 Professional and efficient workers

While most office relocation companies are only limited to removals service, Moving Forward Removals goes the extra mile and offers storage services as well, for both home movers and office relocation. Our forte is the ability to move your office furniture and equipment in a systematic and efficient manner that saves you precious business hours and keeps any losses you might incur during the move to a minimum.
Good service comes cheap

What's more, our low rates in Melbourne compare competitively with those in and around the area. By providing quality service, we have managed to establish ourselves as a reputable office moving company by consistently providing the highest level of customer satisfaction possible, thus earning the trust of our customers who are more than happy to recommend us to their business partners and associates who are looking to relocate office.
Most competitive in the area

To give you an idea of how competitive our rates are, just ask around. Our incredibly low rate starts at just $85 per hour, as well as different options for truck size and manpower, give you complete flexibility to pay for just the right amount of service you require. Compare that to our various competitors in Caulfield North, Elwood, Malvern, Brighton East, Toorak, Doncaster, South Yarra, and Dandenong. You'll be hard pressed to find anything as low as our rates.
Going beyond the call of duty

More than office removalists, we also offer storage and packing services that our competitors do not. If your move is coming up and you find yourself swamped with deadlines or client meetings that leave you with no time to do it yourself, our team of professional packers will be more than happy to take care of your fragile packing, kitchen packing, and clouds packing. In addition, we even have a storage facility where you can deposit your unused office furniture and other equipment that you may not know where to put in the new place for collection at a later time of your choosing.
Let's get moving!

So don't procrastinate that big office move. The sooner you do it, the better. If you'd like to discuss your office removals Melbourne requirements with a professional, give us a ring and we'll get the ball rolling.
For more on our furniture removals or storage services in Melbourne, call us on 1300 77 07 07.
Learn more about the Author: David Levy